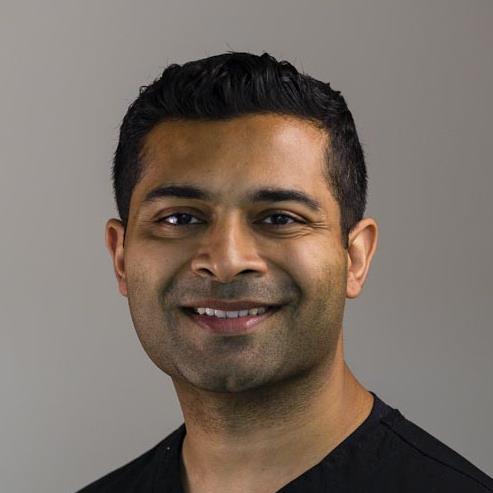 Beeren Gajjar, DDS, FICOI
General Dentist
About
Our modern office utilizes digital radiography for x-rays and intraoral digital photography for pre- and post-treatment documentation. These techniques, used both as visual aids and in the diagnostic proces, make communication with patients an enlightening experience while exposing them to the lowest possible levels of diagnostic radiation. Computers, practice management software, and DSL internet access permit the expeditious transfer of electronic insurance claims, radiographs, and photos (all digitized) to insurance companies when necessary. Most of the new technologies necessary to provide state-of-the-art dentistry are standard in our 2200- square- foot office, whose size allows for treatment in an uncongested airy atmosphere.




Regardless of the patient's complaint or condition, a predictable systemic approach is followed based on the concepts of fundamental dentistry. A full medical history is taken. The patient's complaints are sought, and radiographs and other diagnostic tools used as necessary. A clinical exam pertinent to the ailment or condition follows. A treatment plan is developed and discussed with the patient. It is at this point in the consultation that an estimate is given in writing when necessary. Financial arrangements are discussed, and preparations are made to begin treatment.




Patient involvement in treatment is always encouraged. We provide an excellent resource on this site (Patient Education and Dental Health Guide buttons, on the Home page) for their research and enlightenment. We encourage our patients to familiarize themselves with the pertinent topics. All of these are written with the lay public in mind, are easily understood, and can be printed from the site.
Education

New York University College of Dentistry
Memberships

American Dental Association
Academy of General Dentistry
Second District Dental Society
New York State Dental Association
International Congress of Oral Implantologists, Fellowship
Certifications

DDS New York University College of Dentistry
Hospital Alliances

Long Island College Hospital (SUNY Downstate)
Lutheran Medical Center
United Cerebral Palsy